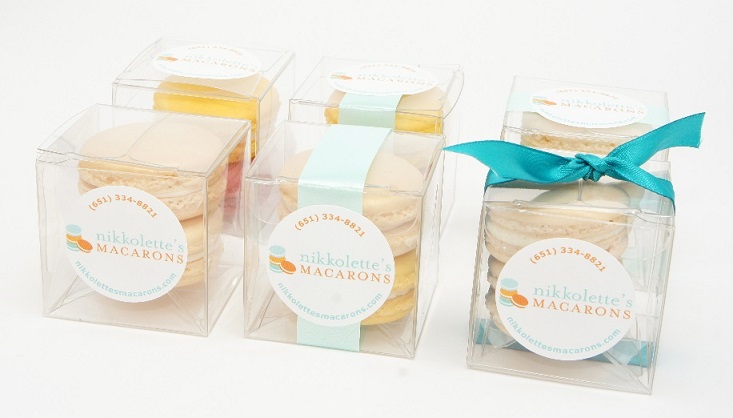 Our gift boxes make Nikkolette's Macarons the perfect party favor for any occasion.
We offer Party Favor boxes to fit 2, 3, or 6 macarons. All boxed favors will arrive un-assembled due to the fragile & delicate nature of the macarons.
- Box with 2 macarons $4.50
- Box with 3 macarons $6.50
- Box with 6 macarons $12.50
Macaron gift boxes come with a Nikkolette's Macarons sticker and ribbon. Please contact us for customized ribbon and decoration.
To reserve Wedding/Event orders, a 50% non-refundable deposit is required. The remaining balance is due at least 2 weeks prior to the event.
We recommend that you place your order at least 2 weeks in advance.